Find The ONE Meant For You

We care about the many people who find themselves still looking for that special One or Significant Other. Is there a sensible, realistic approach to finding a mate for that lasting, intimate relationship? We think that there is and like to tell you about it.

The big dating sites all suffer from misrepresentations by their self-help singles, spontaneous outreach in between them is low; and apps suggesting matches based on user profiles is entertaining at best. It works little better than chance or lottery.

You've got to spent some face-to-face time with prospective others to "see if you resonate with each other," that is to "check for that reactive chemistry." We recommend attending Meetup dating events as one of the best avenues to mingle with plenty of Mr. Rights or Ms. Perfects.

In addition, if you are interested in looking near, far and wide for The One, we'll work with you to write a discreet dating profile about you (see samples below.), anonimized to protect your privacy, and prep you for the exciting encounters and courtship.

And we'll promote your polished profile within the channels of a worldwide singles network available to us, such as other coaching and introductory services, so that you can be found. We also double-down and check if they know of vetted candidates fitting for your consideration.
Mr. Right or Ms. Perfect is out there!
Private cards for some of our candidates
HER
Professional and high-minded. These two character traits aptly describe this candidate. Educated and with a bachelors degree in Economics from UC Berkeley, she is a Gen Z who is looking for an entrepreneurial mate to start not only a traditional family, but also a winning business.
HIM
As a restless Millennial from an Asian heritage and born in Texas, he speaks Japanese and some Korean. His libertarian mindset is strong, and his preference of a mate is for a free-spirited female who comes from one of these countries and would love to share life with him here in the US.
Please contact us for a free consultation
If you are single, let's chat. We hope to offer you real value via any of our services or products. To get started, please tell us a little about yourself and request this site's invitation code. With the code, you then can register, login, create a profile of yourself and make that move on your future happiness. We will further explain our bespoke services, and together figure a plan for sweet success.
So, what is true love?
"Profound human connection and intimate communion over time!"

"The experience of intimate love without the fear of it's loss."

OK, let's ponder about that just a little more. Doing so will make us realize that life and love can be tricky affairs.
Fraught with Perils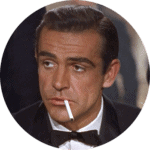 In the past, we – as singles – may have been battered and bruised by others, but hopefully we did not get injured. Not that we haven't taken our revenge on others. Minds and hearts are frail, we are not aware of the subliminal, and sometimes we therefore simply cannot help it.
None of us are complete, wholesome persons; that is other singles are most likely not perfect, either. We all got weaknesses, shortcomings, hangups, and blind spots. But there is more to the story of love and humanity.
Love is True when it Lasts
While the path of finding Mr. Right or Ms. Perfect is possibly fraught with peril, people all over the world seek intimate relationships – not the least to share the load of life. Yes, love is transformative – and that is what most all people love about it! Love, when encountered, is fabulous, precious, helps make us whole, and surely makes life worth living.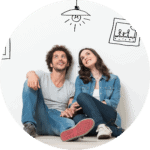 Love may be experienced when two singles desire each other and have authentic affection for each other. And when each finds the other enchanting enough to be able to surrender to him or her. And when each knows that the other has his or her back through thick and thin and over the ups and downs on the path of life.
Love is while it lasts, true love is when it lasts.
Now, a lot of young folks may not care much for that "…over time" thingy yet. Love is for the here and now, they say. Love, when experienced, makes time melt away. True, let's not knock people's longing for "love while it lasts." Because that is where true love must start.
We are never able to say: "It is true love." If we ever could, we would only be able to say: "It was true love."
Love is a Balancing Act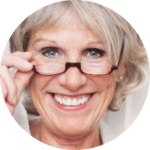 Every intimate, "true love" relationship really is a joint affair and often needs a little effort here and there to stay in balance.
However, when such a relationship starts off on the wrong foot or with a shoe of a wrong size, the attempted bond may not only become unbalanced, which is hard to maintain, but even unhinged and unfixable. Dreadful as it is then, separation is often a healthy option.
Our focus, however, is on the initial attainment of balanced, unexploited relationships and to a lesser degree on their subsequent maintenance. There are plenty of marriage counselors out there and we do not wish to compete with them. By moving on from a fairly grounded start, the couple minimizes chances of later heartbreak.
True love, then, is not just to be understood as that enviable and seemingly involuntary phenomenon of "falling and being in love," although experiencing it is such a relief from the drudgery of life. But infatuation will not last, it never does. True love, then, arises as the phenomenal outcome of passion (never stop being enchanting), intimate effort (never stop surrendering) and trust (never stop being responsible).
Flourish, Thrive and Prosper Forever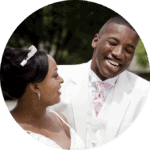 When a Mr. Right (right for her) and a Ms. Perfect (perfect for him) flourish in initial courtship, we will have done our job.
Helping singles to find each other is one competency, helping couples to maintain their relationship is quite another. We'll hope that couples get married and we wish them well. However, we are dating or courtship coaches only, and we are happy to excel at that one task.
Want to know more about how we approach coaching and provide introduction services?
Please request an invitation code to register a free user account on our site. You then will be able to peruse more in-depth articles, which alone might already get you going much better by yourself, and eventually also upgrade to additional coaching and introductory service if you so wish.
"Cannot be happy by myself forever. Coach Tom gave me some great feedback, and all is better now."

"Was all over the dating scene, but figured it's time to settle down. Tom helped me make up my mind."

"Too many cheap folks on Tinder, I wanted a real man. Someone I can trust. Finally, the One found me."