Discover The Meaning Of True Love
And Find The ONE Meant For You

We care about the many people who wonder about the meaning of true love and find themselves still looking for that special One or Significant Other. Besides chance encounters, is there a sensible, realistic approach to finding a mate for that lasting relationship? We think that there is and like to tell you about it.

Many big dating sites suggest matches based on an algorithmically assessed compatibility, which is entertaining at best. It works little better than a lottery. These sites all suffer from misrepresentations by their self-help singles, and spontaneous outreach in between singles is low.

You've got to spent some face-to-face time with prospective others to "see if you resonate with each other," that is to check for that "chemistry." We recommend attending Meetup dating events as one of the better avenues to mingle with plenty of Mr. Rights or Ms. Perfects. Give chance some love!

In addition, if you are interested in looking near, far and wide for The One, we'll work with you to write a discreet dating profile about you (see samples below.), anonimized to protect your privacy, and prep you for the exciting encounters and modern courtship.

And we'll promote your polished profile within the channels of a worldwide singles network available to us, such as other coaching and introduction services, so that you can be found. We also double-down and check if they know of vetted candidates fitting for your consideration.
Couples are now more likely to form a relationship through online dating than any other avenue, according to a 2019 Stanford study. Mr. Right or Ms. Perfect is out there!
Private cards for some of our candidates
HER
Professional and high-minded. These two character traits aptly describe this candidate. Educated and with a bachelors degree in Economics from UC Berkeley, she is a Gen Z who is looking for an entrepreneurial mate to start not only a traditional family, but also a winning business.
HIM
As a restless Millennial from an Asian heritage and born in Texas, he speaks Japanese and some Korean. His libertarian mindset is strong, and his preference of a mate is for a free-spirited female who comes from one of these countries and would love to share life with him here in the US.
Please contact us for a free consultation
If you are single, let's chat. We "love" to talk about the meaning of true love and hope to offer you real value via any of our services or products. To get started, please tell us a little about yourself and request this site's invitation code. With the code, you then can register, login, create a profile of yourself and make that move on your future happiness. We will further explain our bespoke services, and together figure a plan for sweet success.
So, what is the Meaning of True Love?
"Love, especially true love, makes life worth living."

Would you agree? Is that a good short form of the meaning of true love? If nobody loves you, if nobody ever loved you, if nobody will ever love you, if you never loved and if you never can or will love – what is it worth?
OK, call me the fool I am, but let's ponder about all that just a little more. Doing so will make us realize that life and love are fairly risky affairs.
Fraught with Perils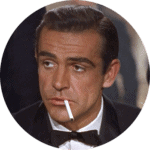 In the past, we – as singles – may have been battered and bruised by others, but hopefully we did not get injured. Not that we haven't taken our revenge on others. Minds and hearts are frail, we are not aware of the subliminal, and sometimes we therefore simply cannot help it.
None of us are complete, wholesome persons. That is, other singles are most likely not perfect, either. We all got weaknesses, shortcomings, hangups, and blind spots. And the meaning of true love seems to be elusive.
Life is not a straight line. And most of us dislike the uncertainty inherent in life and love, and understandably loathe the possibility of being rejected by an other.
Give Love a Chance
Nevertheless, we must give love a chance. And while most dating sites talk much about romantic love, and some only about "amorous love", they do not talk much about the meaning of true love.
A lot of dating sites produce matches based on algorithms. They advocate compatibility so as to preempt against overwhelming choices and futile risks. That isn't giving love much of a chance, though. Looking at pre-selected online profiles in one's relative safety and comfort is possibly fatal as you may never encounter the One meant for you.
Talk to real people, and you will be surprised to learn how many couples "strike a chord" with each other in spite of not being particular compatible at the outset, and not being able to say much about the meaning of true love. Honestly, do you know what, in the end, will tickle your fancy regarding the One?
Again, life and love are risky affairs, always will be. Taking chances is not a bug but a feature of living and loving. The meaning of true love is not simply about getting married and having lots of children. If love will end up to be a safe and comfy affair, it may rather be called habitual accommodation.
But that is not all there is to that tantalizing story of true love.
Love is Blind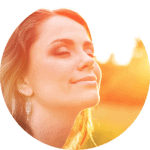 It perhaps is true that people do not see the faults of the person that they love. When "love at first sight" smites, the single may not be able to "see" clearly even if s/he wanted to! With that single "falling in love," the subliminal capacity of sound judgement seems to suspend itself all together – at least for a little while.
Often, though, love is not blind enough to prevent us from looking around. It seems that there are always plenty of fish in the pond! Why just settle on one, and then which one to keep? But there is more to the meaning of true love.
First impressions are not always a conscious process. One cannot ever help but see plenty of attractive people in the world. The keeper becomes the one who is kept closest, exclusively and privileged after second and third impressions. The words "I love you," uttered more or less helplessly, then declare the decision of a lasting commitment.
Love, that Enchanting Feeling
Don't we all envy those obviously in love? Time and troubles seem to just melt away. Love's power is to unite in the face of eternity, and in its optimism in the face of daunting odds.
Love is a constantly unfolding quest for truth. This quest begins with the chance encounter, an event that forever changes two individuals, challenging them to see the world from the point of view of two rather than one.
Yes, love is that transformative – this is what most all people love about it! Passionate, intimate and committed love, when encountered, is fabulous, precious, amazing, creates new beginnings, make us whole, and surely makes life worth living.
The unifying power of love urges us not to fear it but to see it as a magnificent undertaking that compels us to explore others and to move away from an obsession with ourselves.
Love, both as a Noun and a Verb
So, as a noun, love is that enchanting feeling and then some. "I am in love with you." As a verb, however, love is an action, is it not? "I am loving you." Will it be real love and can it last if without action?
Love is True when it Lasts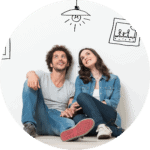 While the path of finding Mr. Right or Ms. Perfect is possibly fraught with peril, people all over the world and throughout all of history seek loving relationships – not the least to share the load of life. Being alone, one can be really lonely. This loving pair-bonding, then, provides the basis for cohabitation or marriage.
Love must not be seen as the natural extravagance of sex, which naturally arouses a kind of suspicion. Love's meaning is not that of a utilitarian exchange of favors. While it is generally thought that individuals only pursue their own self-interest, love may be the antidote to that. So, we are not skeptics about love. Ever wondered what the meaning of love is?
True love may be experienced when two singles come to encounter and desire each other with a passion unfettered by convenience or calculation. And when each finds the other enchanting enough to be able to surrender to him or her, again and again. And when each knows that the other has his or her back through thick and thin and over the ups and downs on the path of life.

The Meaning of True Love
Love is while it lasts, true love is when it endures the test of time. It isn't the ecstasy of the early encounter that is remarkable, it is that true love triumphs lastingly, sometimes painfully, over the hurdles erected by time, space and the world.
Now, a lot of young folks may not care much for that "…over time" thingy yet. Love is for the here and now, they say. Love, when experienced, is rapturous and makes time melt away. True, let's not knock people's longing for "love while it lasts." Because that is where true love may start. And without that – ever, can true love be?
We are never able to say: "It is true love." If we ever could, we would only be able to say: "It was true love."
Relationships are a Balancing Act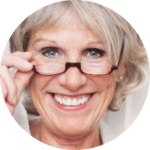 Every loving relationship really is a joint affair and always needs a little effort here and there to stay in balance.
However, when such a relationship starts off on the wrong foot or with a shoe of a wrong size, the attempted bond may not only become unbalanced, but even unhinged and unfixable. Dreadful as it is then, separation is often the healthy option.
Our focus, however, is on the initial attainment of balanced, unexploited relationships and to a much lesser degree on their subsequent maintenance. By singles being fairly grounded at start, pair-bonded then may at least minimize chances of later heartbreak.
The meaning of true love, then, is not just to be understood as that enviable and seemingly involuntary phenomenon of "falling and being in love," although experiencing it is such a relief from the drudgery of life. But infatuation will not last, it never does. True love, then, arises as the phenomenal outcome of passion (never stop being enchanting), intimacy (never stop surrendering) and trust (never stop being responsible) over time.
Modern Courtship for the Future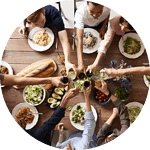 In these days of "modern romance," of swiping and promiscuous dating and breakups (casual dating), the idea of traditional courtship has gradually fallen out of vogue. We acknowledge that old-fashioned courtship and chivalry are outmoded dating strategies and tactics belonging to a different age. In the developed West, more people have moved from looking for a companionate marriage to a soulmate marriage. And yes, relationship mores still differ considerable across cultures.
In our envisage, "modern courtship" allows for the two singles to simply get to know each other in a viable setting over a bit of time; and that is without early physical intimacy and/or runaway emotions clouding their view, and without pressure exerted by motivated or even despotic members of family.
Courtship is understood as the dating period in a pair's budding relationship which precedes their engagement and, traditionally, marriage. The goal of spending time in modern courtship is to find out if both actually resonate with each other, perhaps in terms of libido, character, personality, and/or expectations and goals for the future.
We say "resonate" on purpose, not wanting to conjure up the ill-fated concept of compatibility. As you know, even opposites can attract.
Modern courtship is the proper time during which singles may gradually disclose their weaknesses, shortcomings, hangups, blind spots, and whatever else is known to each other. That includes necessary talks about general as well as personal issues of human sexuality. "Do you have any issues with sexuality?" This is a complex, if not difficult, topic to raise. Since modern courtship tries to avoid some of the pitfalls of modern romance by advising singles to hold off on sex – perhaps until after engagement – it affords singles a rather graceful entry into intimate relationship.
On the other hand, modern courtship is still the right time to be as enchanting as you can be and then some. But surrender to the other's enchantment, if possible, only after engagement. There is no pressing need to compromise the pretense of dignity early on. Mind you, if you cannot or will not be enchanting, the other has not much to surrender to. All that goes for both, the man and the woman.
Well, modern courtship might make a comeback as soon as the hollow promises of modern romance have run their course. Technology has not resolved, but only put new angles on the challenges that have always existed in love, such as cheating, spying, and breakups. We love to work with discerning singles who believe in the meaning of true love and will give modern courtship a chance.
Flourish, Thrive, Prosper and Dance Forever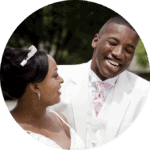 Helping singles to find each other is our competency, helping couples to maintain their relationship is perhaps that of marriage counselors. Again, we are dating or courtship coaches only, and we are happy to excel at that one task. We'll hope that couples get married and we wish them well.
Want to know more about how we approach coaching and provide introduction services?
Please request an invitation code to register a free user account on our site. You then will be able to peruse more in-depth articles, which alone might already get you going much better by yourself, and eventually also upgrade to additional coaching and introductory service if you so wish.
"Cannot be happy by myself forever. Coach Tom gave me some great feedback, and all is better now."

"Was all over the dating scene, but figured it's time to settle down. Tom helped me make up my mind."

"Too many cheap folks on Tinder, I wanted a real man. Someone I can trust. Finally, the One found me."