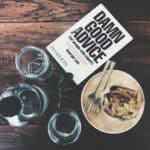 Downloads are enabled for members of this site. Please log in or sign up — at least — for the free Guest membership first and return to this page.
Index
Reading Hume
Psychoanalysis
S. Freud – On the Universal Tendency to Debasement in the Sphere of Love
S. Freud – On Narcissism: An Introduction (in the works…)
S. Freud – Civilized Sexual Morality and Modern Nervous Illness
C.G. Jung – Marriage as a Psychological Relationship
Misc.
Nozick – Love's Bond
Goldman – The Tragedy of Women's Emancipation and Marriage and Love
---
Download Links (PDFs)
Clicking a link will start the download and prompt you to save the pdf to a drive of your choice.