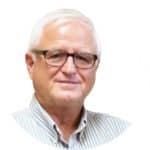 Tom Froehlich here. I am the author of this site and, without much fanfare, profess to care about the many youthful singles who find themselves looking for that special One, that Significant Other, Mr. Right or Ms. Perfect, their true love…
To that end, I muse about the love that makes the world go 'round under the pen name of Hobby Joy.
By love, I mean 'erotic' love, 'conjugal' love, that 'enchanting' behavior possible between two living people — as in contrast to 'platonic' love which may bring all sorts of people together in small and large communities of peace. On the other hand, erotic love, in a literary sense, is not about sex in the first place either — to be sure, as it is much more about the likelihood of intimacy than the possibility of orgasms. 
Unsettling or not, we share our and other's insights, advice, ideas, and suggestions on how to find and keep the love of our lives. Singles may want to know what they are getting themselves into…
Romantic love is when it wants to last forever, real love is when and while it lasts, true love is when it has endured the ups and downs of life.
In the end, I am deliberately being descriptive in my musings and careful not to be overly prescriptive or normative, perhaps much to the scorn of some people of faith. There is already plenty of misinformed morality in the world.
I am a German-born seminary graduate (Unification Theological Seminary, class of '83) living in the San Francisco Bay Area and participated with my spouse Christine in the 1982 Wedding ceremony officiated by the Rev. and Mrs. Sun Myung Moon in Madison Square Garden, N.Y. However, my Unification faith diminished over the decades to the point that I now would not consider myself anymore a believer in the Judeo-Christian God and any derivative doctrines. I do care about passions and ethics, thus the effort of this site.
---
Are you curious, or perhaps just living from one day to another?
A Master List of 1,500 Free Courses From Top Universities: 50,000 Hours of Audio/Video Lectures to Enrich Your Mind
---
With a college degree in civil engineering, my professional career focused subsequently on fundraising for nonprofits, as I had completed in 1995 a year-long Development Director Certificate Program at the University of San Francisco. Before taking early retirement, I worked for many years as Director of Advancement Services at a California State University.
You might easily agree with my assessment that we live in an extremely complex and seemingly incomprehensible world in which making sense of what is happening has become rather demanding.
This site's objective is clarity. Clarity about one's assumptions, motivations, and intentions regarding love and life — for my own and my reader's sake.
Hobby Joy
The diversity of opinions and values that most people are faced with can seem totally overwhelming, and especially young people can struggle to gain or preserve their autonomy and rationality. If my readers are fairly literate or want to become so, they should find this site interesting.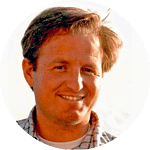 In my own journey of sense-making, I have come to recognize that finding a mate is fundamental to the human condition, with everyone seemingly privy to that endeavor. Since having simply been matched and married by the Rev. Sun Myung Moon in my late twenties, I had taken that notion for granted for the longest time. In a way, me musing on this site while in my sixties now is like talking to myself as I once was — an eighteen-year-old and very naive Tom.
People say that they believe in love, yet are uncertain about what love is, or what the human condition entails in general. For too long (decades) have I battled distractions (needing to earn money for the support of the family), but now, in retirement, have come to write musings (blog posts) about the love that makes the world go 'round in order to reflect on love and life — which can be beneficial not only to myself but also to other persons in their formulations of life, in their strivings and copings. Elucidating the motives of my innermost choices and the too frequently unconscious and even unsettling implications, spiritual as well as social, is not a quick and dirty task, but a significant endeavor for me.
Love is not a happenstance, it does not last by chance, and no marriage is very meaningful without it.
Tom F.
Young people in their formative years and still in the process of finding their orientation or footing in life might be better off perusing publications on erotic or conjugal love before getting into marriage. That is, if you do not know the horse, you perhaps should not steer the carriage.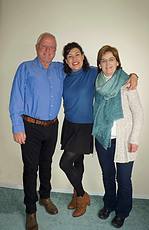 Erotic love is not about mindlessly falling for sexual desire and sensuality. Erotic love, in this site's deliberate context, is about a natural, personal, passionate, and intimate relationship between a man and a woman. Erotic love is the foundation upon which marriage and a family with children can thrive.
There are other forms of love, have been and perhaps always will be. Some of the ancient Greeks thought love to denote their fairly common relationships between mature and young men. Not my kind of thing. Then there is the Christian agape-type of love, a love that functions more as an impersonal, ethical imperative to save the world. Fine, agape love is complementary I reckon, but no substitute for the primacy of erotic love. We would not be here anymore otherwise.
I do not want to be opportunistic by perpetuating rosy illusions about love and relationships. Too often, that is what cheap dating sites and high-end matchmaking services are doing to make their money.
Understandably, people like to be made to feel inspired, hopeful, and optimistic regarding love and relationships – to the point of being almost delusional. Others may have come to lack romantic imagination and are left with no sense of enchantment and surrender. For them, love is not an option.
Is there a sensible, realistic approach to intimate relationships worth promoting? We think there is. That is what my musings on this site are about.
---
In any case, some may get a lot out of my writings, others may be so strongly predisposed to their "way" that history's down-to-earth wisdom does not matter that much. Religious people, in particular, prefer to focus on an agape-type of love as commanded in the biblical phrase "love your neighbor as yourself."
This isn't an academic blog, peer-reviewed or anything close to it. Needless to say, most of this site's content is "plagiarized" from other sources. Well, there is no need for me to reinvent the wheel, really. And I am not that smart so as to be able to come up with a novel and wondrous narrative about love. Much has already been said about love, one just has to look around. So, I admit to extracting key points from many other publications and summarizing them in these pages, my musings.
In other words, the opinions expressed in this publication are those of me, the author, and do not necessarily reflect the views of my funders or sponsors.
Introduction Services
Other than that, TrueLove.Singles aims at becoming an introduction services agency for singles. In the future, we hope to offer introductory services to singles seeking a lasting relationship characterizable by true love. This will not be a "cheap" dating site for the pleasure seeker, neither will it be offering "high-end" matchmaking services to the wealthy.
Purple Rose Logo
Purple roses are like the unicorns of the floral world, they are considered to embody a magical and enchanting quality and bestow these virtues upon recipients. To many, purple roses mean love at first sight and are thought to represent that intense fleeting feeling of enchantment.