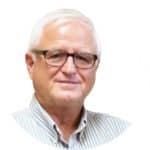 Tom Froehlich here. I am the storyteller behind this site and profess to care about the many youthful singles who find themselves looking for that special One, that Significant Other, Mr. Right or Ms. Perfect, their true love…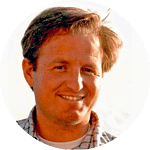 I am a German-born seminary graduate (Unification Theological Seminary, class of '83) living in the San Francisco Bay Area and participated with my spouse Christine in the 1982 Wedding ceremony officiated by the Rev. and Mrs. Sun Myung Moon in Madison Square Garden, N.Y.
With a college degree in civil engineering, my professional career had focused on fundraising for nonprofit organizations. Before taking early retirement several years ago, I worked as Director of Advancement Services at a California State University and fundraising database manager at the Institute of Noetic Studies in Petaluma, CA.
However, over the decades, I have augmented my faith in the Judeo-Christian worldview (God, Soul, and Immortality) with more relevant perspectives informed by modern philosophy, science, and social sciences.
As a freethinker, I am a studious believer in love, sex, and family, as well as in merit and fairness. Is love without sex empty, and sex without love mean? Perhaps. One shouldn't think about family unless one has figured out the love and sex thingy to some degree.
Really, there are young people who are coaxed by parents and culture to say that they want to have a family but do know next to nothing about love and sex yet. Fantastic? Yes…
As such, I find that, nevertheless, my perspectives on love and life are still gaining resolution, to put it kindly. I know that I am not having the last word on anything — ever.
Regardless, I tell of my unqualified insights into the nature of love and life and offer advice, ideas, and suggestions on how to understand love — the love that makes the world go 'round — under the pen name of Hobby Joy.
I'd like my readers to strike out and conquer love and life instead of turning themselves into sacrificial lambs so as to 'make it.'
---
Are you curious?
A Master List of 1,500 Free Courses From Top Universities: 50,000 Hours of Audio/Video Lectures to Enrich Your Mind
---
You might easily agree with my assessment that we live in an extremely complex and seemingly incomprehensible world in which making sense of what is happening has become rather demanding.
The diversity of opinions and values that most people are faced with can be overwhelming, and especially young people struggle to gain or preserve their autonomy and rationality.
Love is not a happenstance, it does not last by chance, and no marriage is very meaningful without it.
Tom F.
Young people, in their formative years and still in the process of finding their orientation or footing in life, might be well-advised to peruse publications on all-things love and life before getting into marriage.
That said, I do not want to be opportunistic by perpetuating rosy illusions about love and relationships. Too often, that is what cheap dating sites and high-end matchmaking services are doing to make their money.
Is there a sensible, realistic approach to intimate, lasting relationships? I think there is, and it is not to be found in holy scriptures or on Hollywood's and daytime TV's big screens.