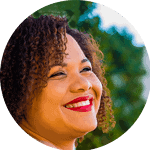 We care about the many people who wonder about the meaning of true love and find themselves still looking for that special One or Significant Other.
Besides chance encounters, is there a sensible, realistic approach to finding a mate for that lasting relationship? We think that there is and like to tell you about it.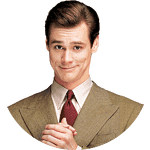 Many big dating sites suggest matches based on an algorithmically assessed compatibility, which is entertaining at best. It works little better than a lottery.
These sites all suffer from misrepresentations by their self-help singles, and spontaneous outreach in between singles is low.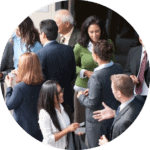 You've got to spent some face-to-face time with prospective others to "see if you resonate with each other," that is to check for that "chemistry."
We recommend attending Meetup dating events as one of the better avenues to mingle with plenty of Mr. Rights or Ms. Perfects. Give chance some love!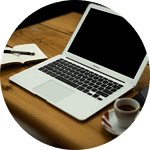 In addition, if you are interested in looking near, far and wide for The One, we'll work with you to write a discreet dating profile about you (see samples below).
We anonimize the profile to protect your privacy, and prep you for the exciting encounters and modern courtship.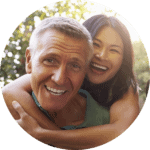 And we'll promote your polished profile within the channels of a worldwide singles network available to us, such as other coaching and introduction services, so that you can be found.
We also double-down and check if they know of vetted candidates fitting for your consideration.
Mr. Right or Ms. Perfect is out there!
Couples are now more likely to form a relationship through online dating than any other avenue, according to a 2019 Stanford study.
Private cards for some of our candidates
HER
Professional and high-minded. These two character traits aptly describe this candidate. Educated and with a bachelors degree in Economics from UC Berkeley, she is a Gen Z who is looking for an entrepreneurial mate to start not only a traditional family, but also a winning business.
HIM
As a restless Millennial from an Asian heritage and born in Texas, he speaks Japanese and some Korean. His libertarian mindset is strong, and his preference of a mate is for a free-spirited female who comes from one of these countries and would love to share life with him here in the US.
Please contact us for a free consultation
If you are single, let's chat. We "love" to talk about the meaning of true love and hope to offer you real value via any of our services or products. To get started, please tell us a little about yourself and request this site's invitation code. With the code, you then can register, login, create a profile of yourself and make that move on your future happiness. We will further explain our bespoke services, and together figure a plan for sweet success.
[caldera_form id="CF5e080562e8c43″]
"Cannot be happy by myself forever. Coach Tom gave me some great feedback, and all is better now."

"Was all over the dating scene, but figured it's time to settle down. Tom helped me make up my mind."

"Too many cheap folks on Tinder, I wanted a real man. Someone I can trust. Finally, the One found me."