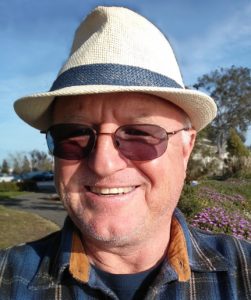 Yes, as you can see, I am a baby boomer. And you may ask what a mature guy like me can do for you.
Well, as a courtship coach, I will help you find clarity in your approach to intimate relationships and dating.
I am an intellectual soul searcher and old enough to be experienced and well-versed in life and love. That is, I have been through a lot myself and certainly have talked to a lot of people about their experiences as well.
After all, I can only think of very few things that nowadays may offend me during conversations. Sex is typically not one of them.
No hype, no promises, though. Finding Mr. Right or Ms. Perfect is breathtaking…
In any case, Contact Tom and let's see if we can come to a coaching deal beneficial to you.
Assumptions
Why are my assumptions about being, life, dating, and intimate relationships important? Well, that is what you are buying into when taking me on as a courtship coach.
Religion (Judaism, Christianity, Islam, etc.) is a lot more about meaning than truth (Hannah Arendt wrote about that). We can be very happy with little truth, but most of us need at least some meaning.
I coach people to believe that life is worth living (Henry James wrote about that), and to live worthy lives.
At the same time, I know that life is a bruising affair (David Hume wrote about that), and dating is no exception. Because of that, we all want and need that One to share the load and have our back in times of need.
When you boil it down, marriage is about sex and love, and family is about children and the future. (C.G. Jung and Steven Pinker wrote about that.) Sex is hard to talk about, but if you do not have enough clarity regarding your libido, your chances of happiness are at additional risk.
Bonded, intimate relationships span decades during which partners naturally change. (Robert Nozick wrote about that.) Nobody fully knows the future, but we could anticipate ups and downs in relationships.
In addition to the above-mentioned writers, Bowlby & Ainsworth's Attachment Theory, Lee's Color Wheel Theory of Love, and Sternberg's Triangular Theory of Love largely inform my framework of coaching.
This is what my resume says:
"Tom was born in Germany, attended a technical college and worked for a while as a land surveyor. He came to live in the US in the early 1980's, graduated from the Unification Theological Seminary in Upstate New York, and participated in the mass wedding at Madison Square Garden officiated by the late Rev. Sun Myung Moon.
He is married with one daughter, and lives in the San Francisco Bay Area. Before he took early retirement, he worked as a director in the Office of Advancement at a California State University. He became interested in coaching singles while his daughter and many of her peers became of dating age."
Tom avails himself a coach. While well educated and experienced, Tom is not a therapist or psychologist. He is not qualified to deal with mental health conditions, be that autism, early-childhood trauma or depression. These injuries may inhibit an adult single from engaging in and maintaining successful relationships.
However, if you are a Gen Z or Millennial, and simply lonely, inexperienced, or making a new start, etc., please Contact Tom
Let's face it, Gen Xs and Baby Boomers are a bit over the hill. I am not sure that I can be much of any help.
People with meaning in life are physically and psychologically healthier
Research suggests that meaning in life is linked to both physical and psychological well-being and even a lower risk of early death. Research results show that both sense of meaning and search for meaning tend to rise and fall in U-shaped curves over a person's life span. The presence of meaning starts low in the 20s and gradually rises to a peak around age 60, on average, before declining again. The search for meaning is a mirror image: it starts high in people's 20s and drops to an all-time low around age 60 before climbing in older age.