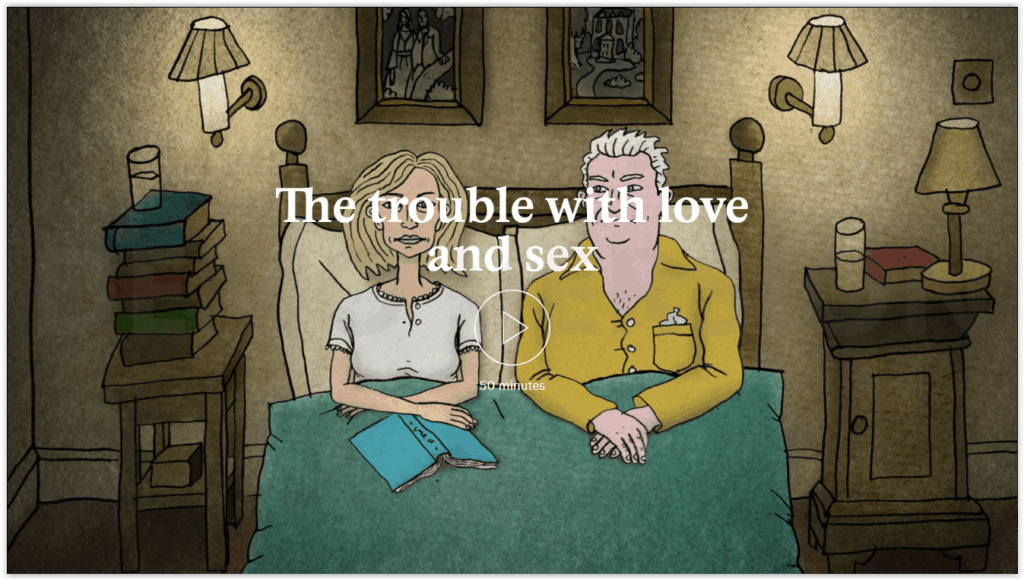 The Trouble With Love And Sex is a hybrid of documentary and animation produced by BBC Productions, which takes a look inside other people's real-life relationships as they spill their troubles to relationship counselors.
Clients wrestle with champagne-soaked fantasies and impotence, with dark family secrets and shocking confessions of infidelity.
Clicking the image above or link below will take you to aeon.co which is hosting the video.
https://aeon.co/videos/what-does-sex-mean-to-you-a-fly-on-the-wall-view-of-relationship-counselling
Originally at https://www.bbc.co.uk/programmes/b0113fwl